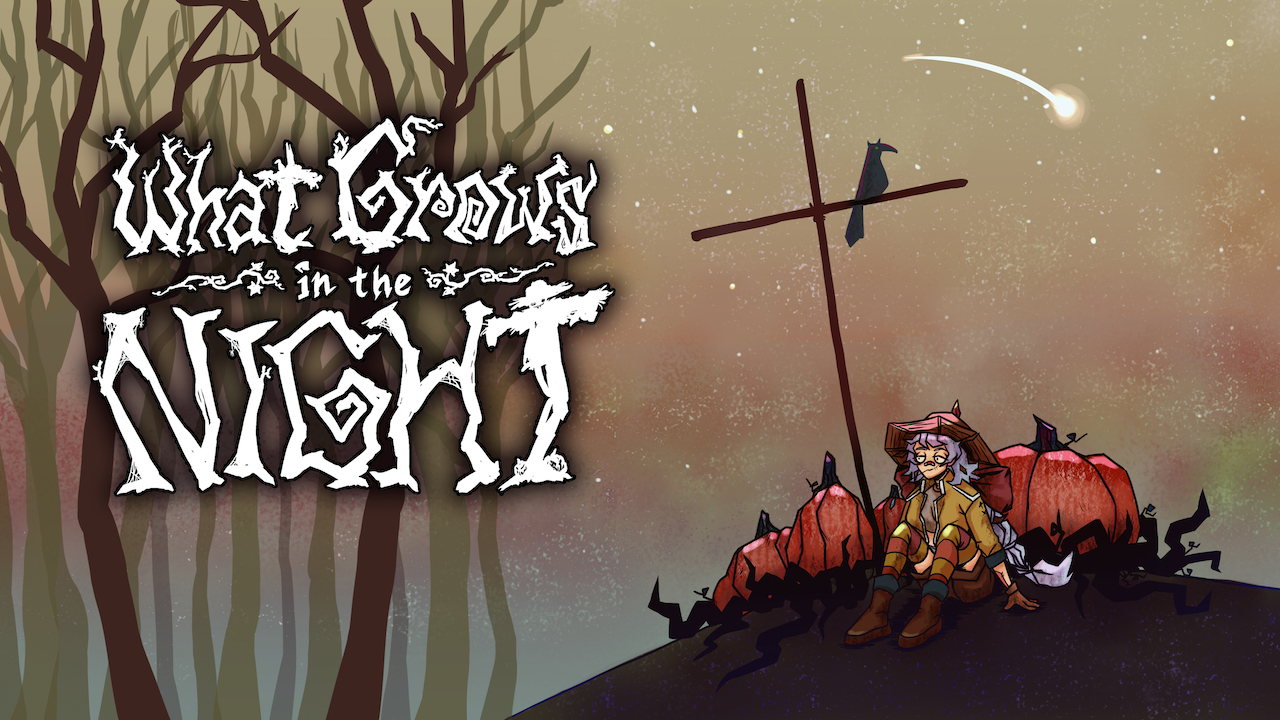 What Grows in the Night
A downloadable game for Windows, macOS, and Linux
⚠️ CONTENT WARNING: ANIMAL DEATH, BODY HORROR ⚠️

- - - - - - - - - - - - - - - - - - - -

Once upon a time, a scarecrow stood on a farm. Her existence was a simple one, observing the people who lived there and scaring off the birds. Even when the people had gone and the farm was left barren, she had no wants or needs. How could she?
After countless years of not seeing another soul, a strange woman shows up and gives the scarecrow newfound life. The woman tells her that she has a task for her: grow some plants, and in exchange, she'll free her from the farm. Fail, and she'll go back to being a normal scarecrow.
Scarecrow tends to the plants as directed, unsure of what else to do, and spends her nights walking aimlessly. In time, she meets a kind lion and a mischievous rabbit that bring companionship to her empty days. Maybe this new situation isn't so bad after all?
But the plants are growing a little too well, becoming a bit too lively... Scarecrow can only wonder what this feeling is inside of her that's telling her to run.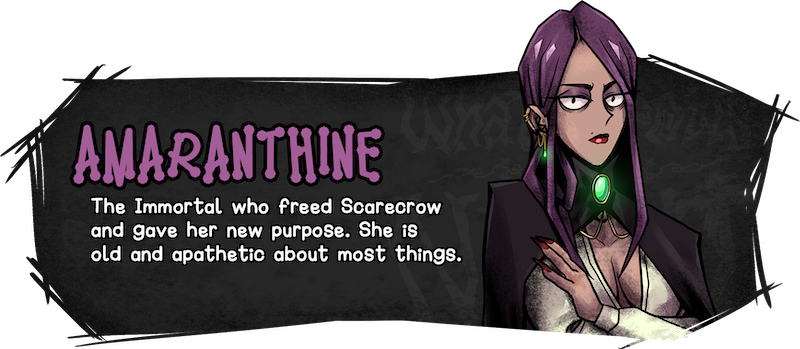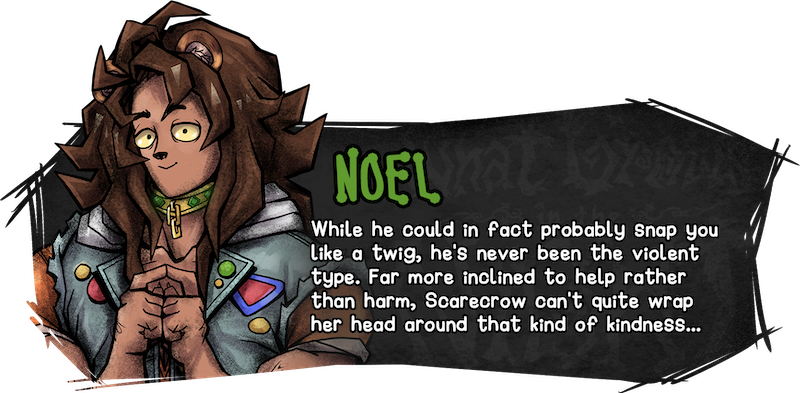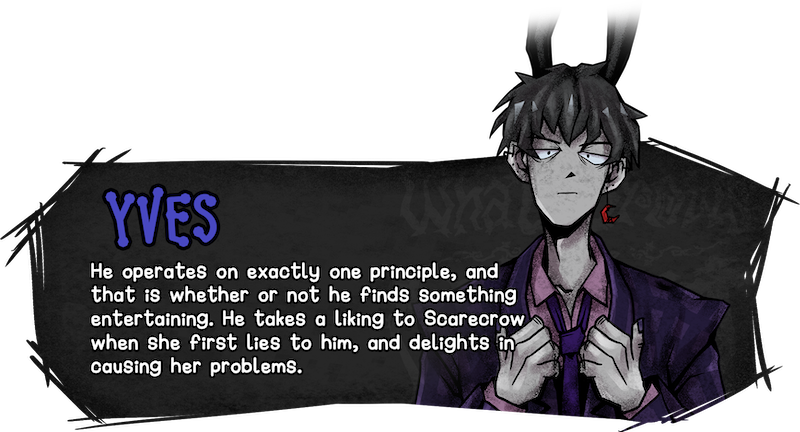 7 CGs total (4 Mini CGs)
4 Endings
16.2k Words
Original Soundtrack
Original, Dynamic Background Art
Voice Effects
Font Toggle
- - - - - - - - - - - - - - - - - - - -

⚠️ CONTENT WARNING: ANIMAL DEATH, BODY HORROR ⚠️
- - - - - - - - - - - - - - - - - - - -

Voice Talents
Scarecrow, Amara | TtalgiMaru
Noel, Yves | Kettako
- - -
Concept & Art Direction | Nucius, xxmissarichanxx
Story & Writing | Tabby Wright
Sprite Art, GUI, Proofreading | xxmissarichanxx
CG & Background Art | Nico, Nucius
Promo Art | Nucius, xxmissarichanxx
Music & Sound Effects | Kettako, Omniboss
Programming | Speck
- - - - - - - - - - - - - - - - - - - -

- - - - - - - - - - - - - - - - - - - -

| | |
| --- | --- |
| Status | Released |
| Platforms | Windows, macOS, Linux |
| Rating | |
| Author | Studio Calamari |
| Genre | Visual Novel, Interactive Fiction |
| Tags | Creepy, Female Protagonist, Halloween, Horror, LGBT, Multiple Endings, Narrative, Short, Story Rich |
Download
Click download now to get access to the following files:
What Grows in the Night v.1.0 [PC]
198 MB
What Grows in the Night v.1.0 [MAC]
183 MB